Je viens de m'acheter un petit engin Wifi (78€)…
Les WRT54G, WRT54GS (en particulier et sur certaines versions) sont flashables avec des firmwares libres permettant ainsi d'y faire touner un Linux (et les applis qui vont avec)…
In short, the device is turned into a mini linux PC with OpenWrt acting as the distribution, complete with almost all traditional linux commands and a package management system for easily loading on extra software and features.
Je viens de flasher mon WRT54GS Rev4 avec OpenWRT…
A suivre…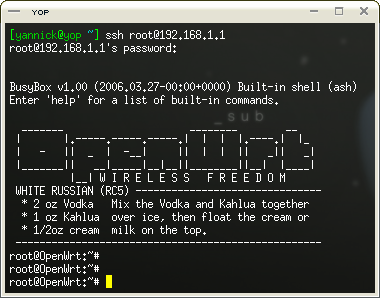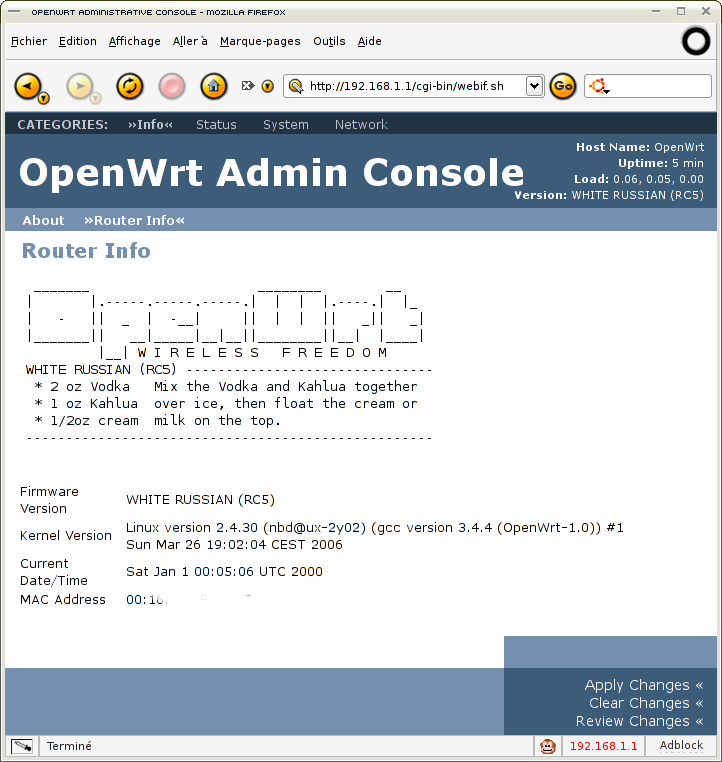 Edit 31 Mars 2013 !
Mon WRT54GS tourne toujours aussi bien.. mais pour un 2ème besoin, je viens d'acheter un WRT54GL (51€)… Flashage dernière version OpenWrt ok.